Chicas
,
It's a
cold
,
gray
and somewhat
grim
day here the
Big Apple
...so I say why not
escape
! Even if it's simply in our dreams!
I'm escaping to Guatemala...to
La Lancha
a most wonderful and intimate escape owned by
Francis Ford Coppola
. It is composed of a medley of small hut-like cabanas overlooking the jungle and the
Lago Peten Itza
. Only a short drive away from
Tikal
and all of its historical treasures, La Lancha is the perfect escape to rest and relax...o
h how I wish I were there right now!
Take a dip in the crystal clear waters of el Lago...take a hike through the colourful jungle...or simply take a drink under the stars...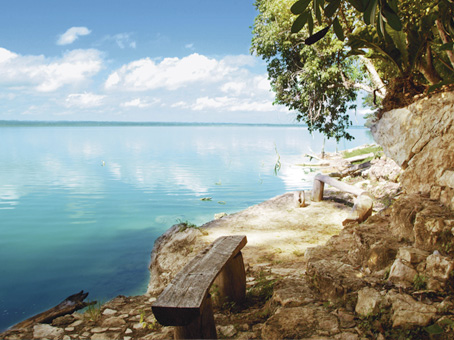 A friend of mine threw a party in Guatemala two years ago...I flew over and decided this would be the perfect weekend getaway post-party fun! I keep the fondest memories from the trip to La Lancha and Guatemala...
Ahhhhh let me escape!!!!!
F. xoxo
check it out @ http://www.coppolaresorts.com/lalancha

Photo credit:
http://ffcp.s3.amazonaws.com/
http://www.tropicaldiscovery.com/
http://www.guate360.com/